We are currently in the process of filming our video testimonials to give you a true taste of what we do for our clients.
Please check back soon.


"From start to finish I cant praise enough the work Gillian has done in helping our company over the past year. From helping my staff become better employees through the individual training programs and helping my supervisors gain their personal licences to helping me develop not only my managerial skills but helping me build my confidence as a General Manager. Big thank you for ITC, its been a pleasure working with you".
Adriana.
Ad Lib Merchant City

"I have done my level 2,3 and 4 with ITC Training Academy and found it excellent. My assessor has always been Gillian and she has been a pleasure to work with always went above and beyond to help and has made me feel at ease throughout the courses. Brilliant service and a Big thank you to Gillan for everything 😊"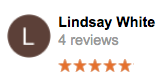 "Just finished my level 4 with Gillian at ITC and all I can say is fantastic. Gave me all the help and guidance needed but also the tools to independently complete the course. Will be using these new skills I have learned in my new management position. 5* & A+, could not fault Gillian or ITC".
Grand Central Hotel Glasgow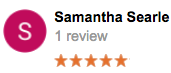 "It is a pleasure to work with the ITC Training Academy for the development of our staff here at The Glasshouse Hotel. Shelly in particular has a great rapport with the staff undertaking the qualifications and the courses have been well received by all. The qualifications are individually tailored to individual needs, in depth and relevant. I have every confidence that our staff will be able to utilise these qualifications to go on and have very successful careers".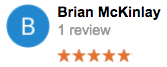 "I am really enjoying working with the ITC Training Academy to achieve my Hospitality Supervison Level 3 qualification. Tracy is a pleasure to work with, she helps me with all aspects of the qualification in and out of work she is a great support to me. She always makes me feel at ease and makes me feel more confident in my job! Looking forward to achieving my qualification and taking it forward in my career. Thank you Tracy!!"
Jade McKinaly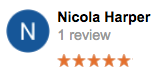 "Recently finished my qualification with ITC, it has been a great experience and has definitely boosted my confidence within my role.
My accessor was Gillian and she is fantastic! She was there to help with any issues I had and made things understandable. 5* to Gillian!"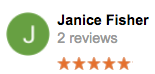 "Ian and his team have become an extra limb for our business, we couldn't do without them. They blend effortlessly within our team, really supporting them to achieve their vocational qualifications. A seamless and professional experience every time."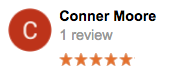 "Started my Qualification with ITC so far it has been a great experience and my assessor Tracy has made things easier to understand and I look forward to continuing my MA. I would recommend anyone who wishes to do this to do it". Conner – Bruce Hotel, East Kilbride

"I have worked with Elaine for years. She was my assessor when I did my SVQ and now we both coordinate training for the property. The SVQ courses help our associates to develop their knowledge and skills , as well as giving them the confidence needed to take next steps in their careers. It is really beneficial for both the company and its employers and I shall encourage any companies / businesses to be part of the program."
"Great course to be on! And of course having an instructor like stevie helping makes that bit easier. Always for a laugh and great banter! Would recommend to every company!"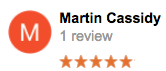 "We have worked with ITC Training Academy for over 3 years and found them to be excellent, professional and very business like in all that they do. The training courses for our staff have always been well received."

"It is a pleasure to work with the ITC Training Academy. We have just started and Stevie Burns was here for the induction and we are all impressed by his approach and attention to details."

"Started my svq level 7 with Tracy. Absolutely brilliant service helping me through my course work . Would recommend them to anyone big thank you to tracy for all her help."

"Great working with Gillian I'm Glasgow, myself and the team are really enjoying the training and working towards bettering ourselves in our careers. Gillian is supportive and helpful."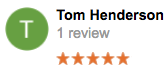 "Very helpful and accommodating, especially Chris who helps a lot when it comes to understanding assessments",
Smiths Hotel Gretna Green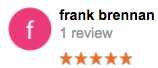 "Netherthird Community Centre was looking for a suitable training course for one of our employees, ITC Training Academy was recommended. After our initial Meeting with Tracy McGlinchey we enrolled our staff member on a SVQ Level 7 hospitality management course.
The level of service and support that ITC Training Academy offers is really great and also the support of the trainers are first class. I would recommend other companies to try ITC for them self it not only gives your employee's new skills but it really shows a difference in your day to day business".
Frank Brennan – Project Development Officer
Nice Group